Discover the passions and the latest news from the Luxor Collection team and its collaborators.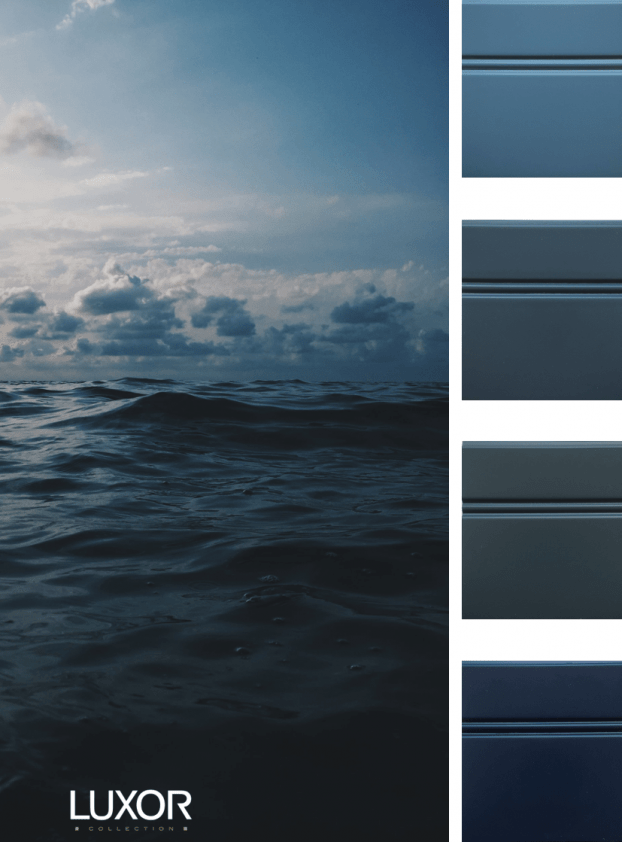 BLUEtiful💙
Blue is definitely the most popular color in the kitchen after white. Its suits any style and it can be classic or modern without being a loud color. Like black or white, blue is a very versatile color that goes well with almost every colors.
Blue like the sky and blue like the sea. The color blue is often associated with depth and stability. Also, it is thought to induce calm and convey tranquility, serenity, loyalty, intelligence & trust. Whenever you choose a sophisticated dark blue hue or a playful light blue, the blue palette will stand the test of time.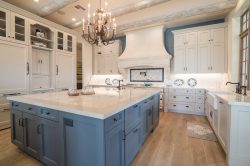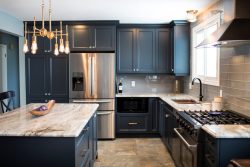 Discover our TRUELIFE blues. A silky touch and environmentally friendly coating technology🌿.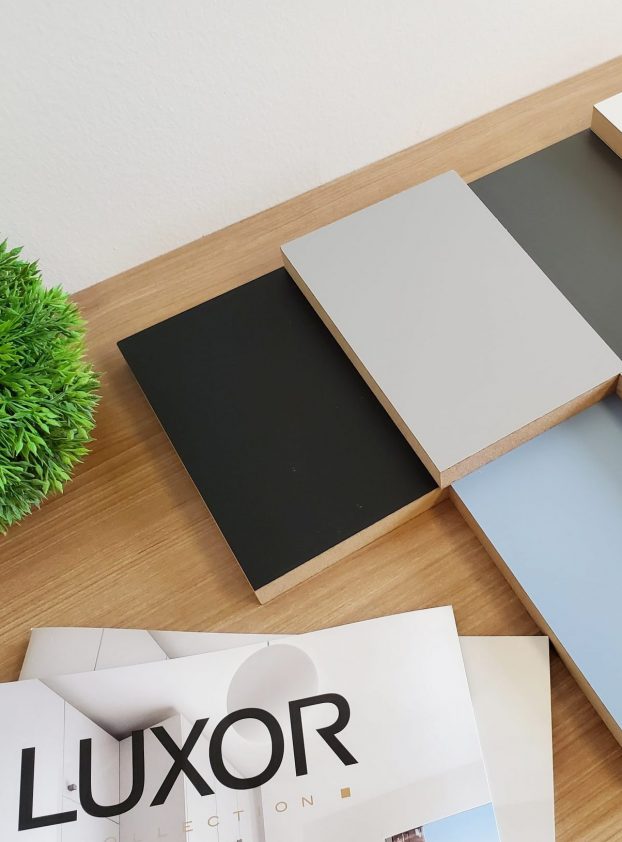 Sublime : The new ultra matte finish
Sublime is a silky touch polymer panels, a new highly-resistant matte finish that fits in any budget. Available in a wide variety of trending colours, Sublime panels meet the high demand for contemporary looks that convey beautiful muted elegance in any kitchen. Here are the features of the Sublime ultra matte product that are appreciated by our customers.
◾️Double sided matte finish
◾️Very durable & scratch resistant
◾️Sought-after look / Affordable cost
◾️Simple maintenance
◾️Moisture resistant
◾️Resistant to delamination
Luxor Collection is always on the lookout for the latest trends and the matte finish is getting very popular the kitchen cabinets industry.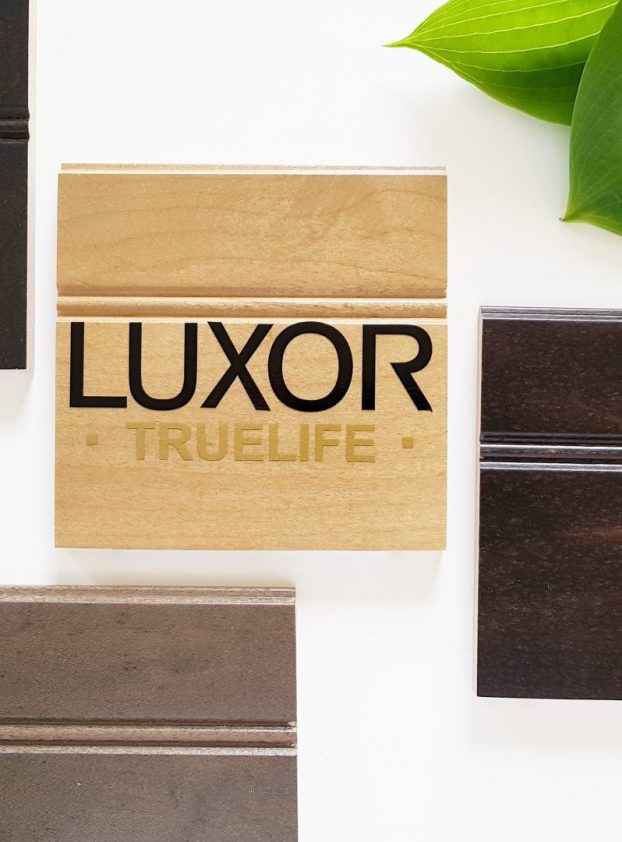 WE CARE ABOUT YOU AND OUR ENVIRONMENT
We are committed to provide high quality and durable product that are eco-friendly. We have developed and improved our already recognized finishing process while surpassing the highest environmental standards in North America. By working with our partners, Luxor innovates and uses technologies that reduce emissions during the production process and achieve superior and more sustainable quality.
TRUELIFE is a variety of processes at Luxor Collection that represents the constant pursuit to improve production techniques and our products. Luxor takes the lead with TRUELIFE both in terms of product excellence and as a company that respects the environment. Whether in terms of methods, products, service, quality and durability, Luxor is a step beyond.
◾️Unique soft touch finish
◾️Durable
◾️Highest resistance to UV
◾️Very low VOC emissions
◾️Formaldehyde-free
◾️Exceed highest environmental standards in North America
◾️Wide standard color selections
◾️Color match available
Advanced Technology
This technology allows us to reduce our VOC emissions by eliminating the use of solvents. Pigments and binders are carried by a waterborne agent instead of potentially harmful chemicals. Our state-of-the-art process and new cutting-edge equipment allow us to exceed the most stringent environmental regulations in Canada & in California. TRUELIFE, a safer choice for our environment, our workplace, your home & your family with the long-lasting quality and distinguished finish you expect from Luxor Collection.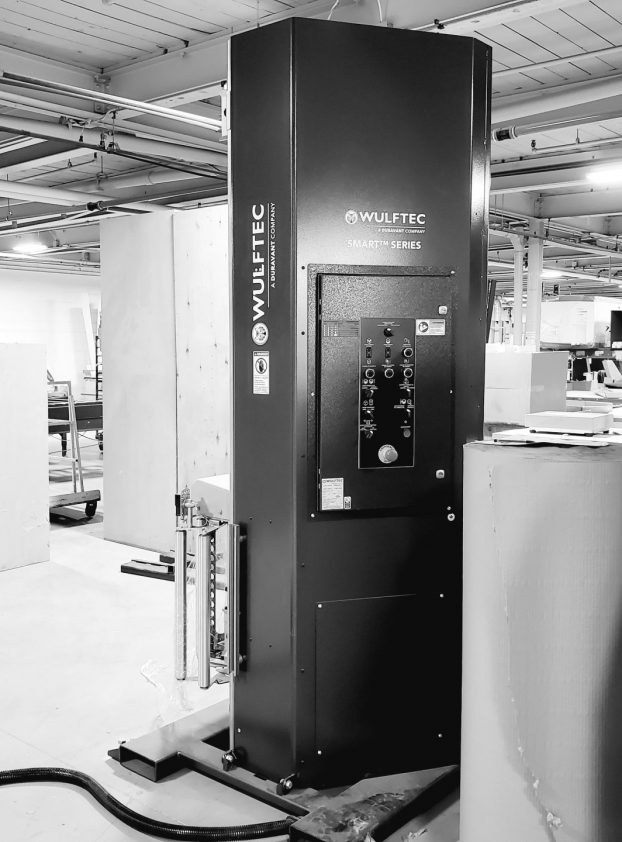 New acquisition in the shipping department
Luxor Collection has acquired a new machine. This is our seducing automatic stretch wrapper. During our logistics activities, this ensures that our products arrive at their destination, in accordance with our quality standards. Our customers can now request orders to be shipped on pallets. This acquisition allows us to offer the most recent tools to better control our shipping service. Attention to detail and quality are present throughout the manufacturing process at Luxor Collection.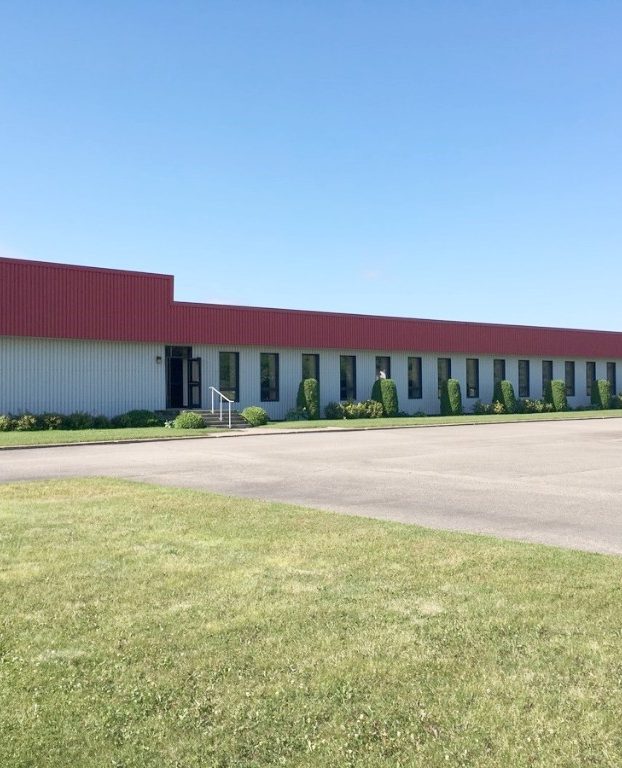 We moved
In order to allow us to innovate as a manufacturer at the cutting edge of technology, we have moved to expand our plant. This was an necessary change in order to acquire innovative machinery so that we can increase our production rate, but also to be able to offer you unmatched quality in the kitchen cabinet industry.
The Luxor Collection plant is over 90,443 sq. Ft. Imagine, that was not big enough for all of our equipment. We had to create additional space. Our operational capacity has tripled and we improved the wellbeing of our employees with better and safer workstations.
Luxor Collection is very proud to be able to offer you quality products that are innovative and eco-friendly.